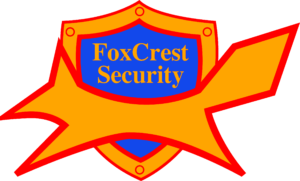 Smarter Intrusion, and it just keeps getting better…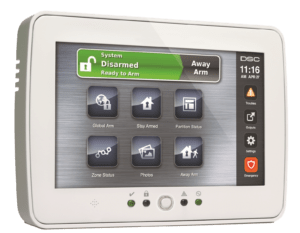 Intrusion systems have been around for over a century but the last couple years has revolutionized how we think of alarm systems. Mobile apps, text notifications, multi-location management and it keeps improving! FoxCrest Security stays on the cutting edge of this technology. We deliver to you a system that is simple to manage and puts your interest at the forefront.
Covering the basics of an alarm system

Alarm Systems have one simple task to do: Draw a line of defense. If the line is incomplete, then your defense is weak. FoxCrest Security is here to help build that line of defense. The majority of the time spent in our free consultations is walking with you around the perimeter, designing an alarm systems that leaves no weak entry points. We cover the basics, then we can talk about all of the cool extra features that come with your system.
How much to invest for your home or business security system
Alarm system costs can vary widely for every individual or business. The number of windows and doors is usually the driving factor in price. But there are many factors FoxCrest considers. Some factors include square footage of the home, what types of doors & windows, the layout of the home or business, garages, exterior buildings. FoxCrest Security does on-site free consultations for every client in the Frederick, Hagerstown & Chambersburg areas. Together, we can design a system that at least covers the basics & deliver a solution that is useful and affordable.
FoxCrest Security uses a wide range of high-quality equipment options at affordable rates. Our most popular equipment is DSC Alarm Systems. And if you are going to get high-quality equipment, we believe you should own the equipment. We do not scheme customers into leasing equipment "rolled into" monthly payments. Also, FoxCrest breaks away from "traditional" security installers who try to push the older technology systems that work in their best interest but not yours. We offer the newest technology, with fair & honest pricing, low installation costs, and the best monitoring rates. With FoxCrest Security as your professional installer, you can be assured to have a pleasant experience and a custom alarm system that is built for you and your unique situation.
The cool extra features
Alarm.com

The vast majority of systems installed today use cellular to communicate a break-in. Somebody breaks through your back door? Your panel dials out on its own cell phone to send the alert. The intruder has no chance of stopping that alert. Plus, this cellular service allows for many additional services. FoxCrest Security implements a service from Alarm.com that allows you to:
Receive text message alerts

Not just break-ins either, get messaged if your power goes out/comes back on. Get texted if you forgot to arm. Our systems allow you to fully customize your alerts, even during certain times of the day.

Mobile app

Use the app to control all of the features of your alarm system, including lights, thermostats & more!

Lights

Turn lights on and off, set schedules and have them turn on in the event of a break-in.

Thermostats

Set a schedule for your thermostat or let it learn how you like to keep it.

Garage doors

Control your garage doors without ever going to the garage!

Use it for your business and stay in control

Set arming schedules, pull reports, control who can arm/disarm & set their 4 digit codes