Wireless cameras are a great idea, but there is one big problem. The technology just isn't where there yet. Maybe someday wireless cameras will be worth your hard-earned dollars, but not right now. Here's why:
1. Wireless cameras are unreliable
You put a wireless camera up, get it powered and connected to your network/DVR. It is very likely to lose connection. Maybe not today, maybe not tomorrow. But at some point, a wireless camera will lose connection. Video footage is a tremendous amount of data that has to continuously hop wirelessly from the camera to your recording device. Also, any type of interference (example: walls) can cause disruptions in connection. Unreliable connections lead to lost video footage. What is reliable? A wired camera that has its own dedicated travel path for your video footage. And trust me, it is a terrible feeling when your video footage is not there when you need it.
2. They still require wiring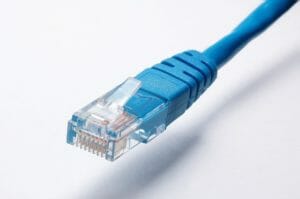 The majority of wireless cameras still need a wire ran for power. Why run a wire for power but not for the video? If you can find a local power source for the camera, is it also easy for a perpetrator to find it? Digital cameras can deliver video and be powered by the same cable. There are some wireless cameras that are battery operated, which are very easy to steal. Battery operated cameras are also more prone to the next issue:
3. Poor video quality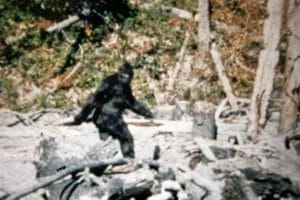 Remember how I said video footage is a lot of data that has to be transmitted? One way wireless camera manufacturers try to keep their customers from sending the cameras back is limit the video quality. This helps ensure the majority of the video footage makes it back to your recording device. You can then end up with that pixelated video image that has no use to you or authorities. That sounds like a waste of money, right? Wired camera systems can deliver at least 1080p Truly High-Def video (Equivalent to 2.1MPX camera resolution) and much higher. It's hard to find wireless cameras that can do any higher than 720p. That is equivalent to just 0.9MPX. When trying to identify an individual or vehicle, every pixel counts and wireless cameras just don't give you many.
4. It could slow down your WiFi
Depending on the camera system, your WiFi network might become much slower. It has to do with the way WiFi works. For one, the number of devices on your WiFi network can reduce the speed for all devices. Next, the distance that those devices are relative to your router/DVR will affect the speed for all your devices.This includes your smart phones, laptops, tablets, etc. Usually a system has multiple cameras and most go on the outside of a home. That's a recipe for decreased WiFi speeds.
5. They don't save you money if you value your time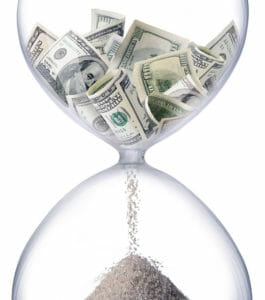 Maybe you're looking to get wireless cameras because you plan to install yourself and save a few dollars. However, they can cause you big headaches, even if you are a techie. Besides all the problems just mentioned, wireless cameras and many camera kits sold online bring a lot of problems. Check out the Wireless Camera Systems sold on Amazon. You will be hard-pressed to find any that have more than a 4 star rating (and how many companies on Amazon boost their own ratings?). Here's a wireless camera system Amazon claims is one of their "Best Sellers". 17% of the reviews are 1 star! You could be in for hours of wasted time and possibly money for a camera system that could easily fail to meet your needs.
What should you do?
Invest in a local security installer that can professionally install a wired camera system. There are plenty of DIY wired camera systems. But can you handle wiring, installing and programming? I have met plenty of people that tried to take it on and then called a professional. The only problem with that is many professionals do not work on DIY camera systems. So you either pay twice or you get a sour taste for video surveillance and give up. If you want a good & professionally wired camera system, call your local security installer first. Get a quote from them. Many, like FoxCrest Security, have plenty of experience in hiding camera wires and installing in a professional manner. Security camera installers are also getting pretty competitive price-wise.
Maybe some day wireless cameras will be great technology, but right now stick with wired camera systems. They are the right choice.