You want the best alarm system but there are so many alarm system choices…

So, if you're thinking of getting an alarm system for your home or business, you're probably trying to decide what alarm installer to go with. Or maybe order a kit online? Or are you enticed by bundling with your cable/internet provider? How do you know who has the best alarm system?
Here's a question: Are you looking at the equipment they are providing as well? I agree, they all kind of look the same. They all have something "central" like a touchpad or a base and then you add some various kinds of sensors for doors, windows, etc. They should all offer a mobile app that you can use.  Well then, I guess it just comes down to price. But if price was the only thing that mattered, we would send Heinz ketchup, Starbucks, Nike, and Apple straight into bankruptcy.  So should we only consider price when it comes to an alarm system that has the critical task of protecting your property?
There are many different brands of alarm systems out there.  With so many brands & models out there, we can't possibly go over them all. It does help to have an understanding of who provides them. Here are our ratings of who provides the best alarm system equipment:
The Big Three:
Honeywell, Interlogix, DSC/Tyco
PRODUCT DEVELOPMENT/INNOVATION
SERVICE (# OF INSTALLERS, CUSTOMER SUPPORT)
EXIT STRATEGY (SWITCH TO DIFFERENT COMPANY)
PRICE (EQUIPMENT & LIKELY MONITORING COST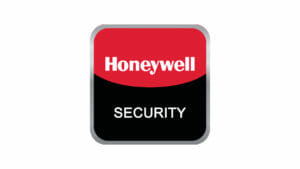 Reliable, backwards compatible, good product innovation, plenty of Honeywell installers, some equipment can be used with Alarm.com
Slow product development, watch out on the "built-by-component" systems and how many security zones they can handle, expect to be pushed to use Total Connect

The Concord/Simon series are very reliable, Concord/Simon series use Alarm.com app, very good security zone capacities, plenty of Interlogix installers
Almost no product innovation, Interlogix is bringing in new series that don't support Alarm.com and is developing their own app, like Honeywell

Reliable equipment, great product innovation (incredible wireless range), now using Alarm.com on many of their panels
Not nearly as many DSC installers as Interlogix & Honeywell, zone capacities, backwards compatibility issues
***These are personal ratings by the author***
Honeywell Security
Honeywell is probably the most "known" brand out there and for good reason…they're huge. Honeywell Security is just one small faction that the Honeywell brand offers. They range from thermostats in your home to actual space satellites. Honeywell has many different models of alarm systems. Some are a "self-contained" system (which is where the "central" base is also the touchpad) and others are the "built-by-component" system (which there is usually a "central" base that has the brains and your touchpads communicate back to it). Honeywell systems use the Total Connect mobile app to allow customers to arm/disarm, smart home features, etc. Total Connect is proprietary to Honeywell systems only.
Interlogix Alarm Systems
Interlogix is something you may not have heard of, but GE is something you probably recognize. For a long time they used the GE brand to prop them up, but no longer do so after some re-alignments. Interlogix is now under UTC (United Technologies), which still has some good brand recognition in the construction industry. The brand Interlogix is not well known to the masses, but in the security world they have a well-known presence. This is in much thanks to two models: the Concord series and Simon series. The Simon series is their "self-contained" system and Concord is their "built-by-component" alarm system. These models use the Alarm.com mobile app. Alarm.com is not proprietary to Interlogix, the mobile app can also be used for Honeywell and DSC/Tyco systems making it the most popular mobile app out there.
DSC Alarm Systems
DSC/Tyco is also not well known to the general population but is in many homes & businesses. DSC (Digital Security Controls) was bought by Tyco in 2002. Tyco is owned by Johnson Controls, so once again the brand is just one tentacle of a mega-corporation. And just like Interlogix & Honeywell, they have "self-contained" models and "built-by-component" systems. DSC just recently added some of its panels to be used in conjunction with Alarm.com.
Smaller alarm system brands you might run into:
2GIG/Linear/Nortek, Bosch, Napco, ELK, Leviton, Visonic…
I won't go into much detail with these brands. 2GIG is a pretty popular brand, which is owned by Nortek Security & Control. 2GIG systems can also be used with Alarm.com mobile app. Bosch is a recognizable name and their camera line is popular.
Alarm brands that are proprietary (basically installed by their own installers or do-it-yourself):
ADT, Simplisafe, Comcast
PRODUCT DEVELOPMENT/INNOVATION
SERVICE (# OF INSTALLERS, CUSTOMER SUPPORT)
EXIT STRATEGY (SWITCH TO DIFFERENT COMPANY)
PRICE (EQUIPMENT & LIKELY MONITORING COST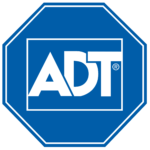 The equipment is low in cost if willing to sign a long-term contract with high monthly rate, equipment is reliable, no shortage of ADT installers
"Free" equipment but really paying for it over the contract, rate won't go down once equipment is paid, luck of the draw on how good your local ADT franchisee services customers, terrible exit strategy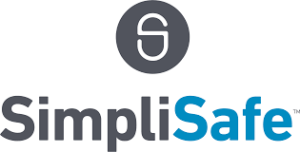 Very inexpensive, favorable reviews online, save money by Do-It-Yourself installation, no annual contracts
Little product development, no choice in equipment, no home automation options, limited wireless range, very hard to back out
Bundling might save you money, has home automation, has DIY option, one less company to deal with
You're signing a contract with them, no choice in equipment, price fluctuation, cancellation of service won't be easy and company switching is out of the question
***These are personal ratings by the author***
ADT
Yes, ADT is an alarm installer just like those that sell the big brands. The significant difference is that ADT tries to keep almost everything in-house. It depends on your local ADT franchisee dealer as to what equipment they offer. But the mobile app, monitoring and customer service are all ADT. The alarm installer putting in your ADT equipment owns an ADT franchised by…ADT. Every penny spent on ADT makes Apollo Global Management, LLC shareholders very happy. APO also owns Protection 1, a huge alarm installation company.
Simplisafe
Simplisafe is championing the Do-It-Yourself security market. They are much like ADT but instead you are their installer. They have their own equipment, monitoring, mobile app, customer service. It's a very low cost model which does allow for them to pass on significant savings to the customer. All customer support is done either by phone or computer. Their website claims you can be finished installing in under 1 hour with a 5-minute video. If you only have a few sensors and no issues arise, that might be true.
Comcast/Xfinity Security
I'm bringing up Comcast/Xfinity Security (the broadband cable/internet/phone provider) but there are several companies like them that are getting into the security industry. They offer their own equipment and look to "bundle" your monitoring in with the rest of your bill. Quite often this is a promotional offer to entice you to choose them, then raise the price once the promotion is over. Once the "professional" installation is complete (which still requires you to do much of the programming), you will then rely on Comcast's phone support for any issues.
Who does FoxCrest think has the best alarm system?
As an alarm installer, I believe in providing clients the best alarm system equipment available at a price my clientele can afford. I also plan on servicing the alarm equipment I install for a very long time. That's why I stick with the Big 3 brands (Honeywell, Interlogix, DSC). They provide the most value to end-users and help keep a long healthy relationship with installer & end-users. That's why the Big 3 have been around for so long.
Personally, I like DSC/Tyco. They made the right moves in recent years with acquiring some great innovations and moving to Alarm.com mobile app. The technology in their wireless sensors blows the other brands out of the water. Alarm.com is by far the best alarm system mobile app out there for security & end-users. It is simple to use and they just keep making it better. I truly believe they have the best alarm system available. If Interlogix could have kept the Concord/Simon series going, I might be saying they're the best alarm system manufacturer (which I did for years when they were). Honeywell is a very reputable company, and you can see by the ratings I think they are tied with DSC. Alarm.com was the tiebreaker for me when I decided between the two.
ADT, Simplisafe & Comcast are what you pay for, hopefully
You can see that the proprietary brands (ADT, Simplisafe, Comcast) did not fare so well when you look at other things besides prices. I believe that most the time, you get what you pay for. I also believe that they have their place in the security industry as well. Not everybody can afford to shell out hundreds of dollars for a system but need at least some basic protection for their home. I'm glad that these companies are there to help, but I also hope that they fulfill that individual's security needs. Putting your money into these companies is a definite risk and you could end up losing more than you bargained for.