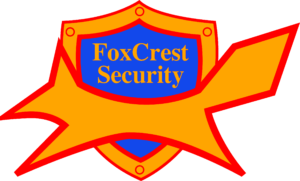 FoxCrest Security can help secure your doors
Why add Door Access?
Doors are not always meant to be opened. Door Access systems can be simple to manage and give tremendous benefits. They take out the guessing game of who is entering a room or facility. Door Access can eliminate issues such as relying on employees to lock and unlock the front door for you. Access Control systems can also help keep you in compliance for certain regulations, especially if your facility houses sensitive customer information.
Features that come with Door Access Control
The basics of access control is having a lock that keeps a door secure and then telling who or when that lock should release the door. Most common way of telling the door to open is via a personal badge swipe, entering a code or software telling the door to open. Many systems offer different features and the scale of the system can often determine what you can do. The most common features we install for our customers are:
Custom schedules for doors

Example: Have the front door open at your opening time and close at the end of your day but keep your IT room locked all day

Different levels of access for employees

Example: Your accounting personnel can get into the warehouse but they can't get into the IT room

Set Holiday schedules

Example: Don't allow the front door to unlock on Christmas day, stay home with your family and know your building is secure

Temporary access

Example: Give the plumber coming in to fix a leak access to a door that last only 24 hours

Remote access

Example: Use a mobile app on your smart phone to unlock a door, no more running into the office on a weekend just to open a door

Tracking reports

Example: Track the cleaning crew, you'll be able to see if they don't go into an area and make sure you are getting your moneys worth
Cutting Edge Door Access
Although Door Access has some basic concepts, the technology has greatly advanced. FoxCrest Security keeps ahead of the trends where-as the "traditional" security installer lags behind. We integrate the newest concepts in access control including biometrics, video surveillance & intrusion integration, mobile apps, text & email notifications and much more.
FoxCrest Security is the professional installer you have been looking for
FoxCrest Security can help you control who goes through that one door or control all the doors in your facility. Call us today and get the door access system that fits your needs. You can contact us at (240) 422-8369